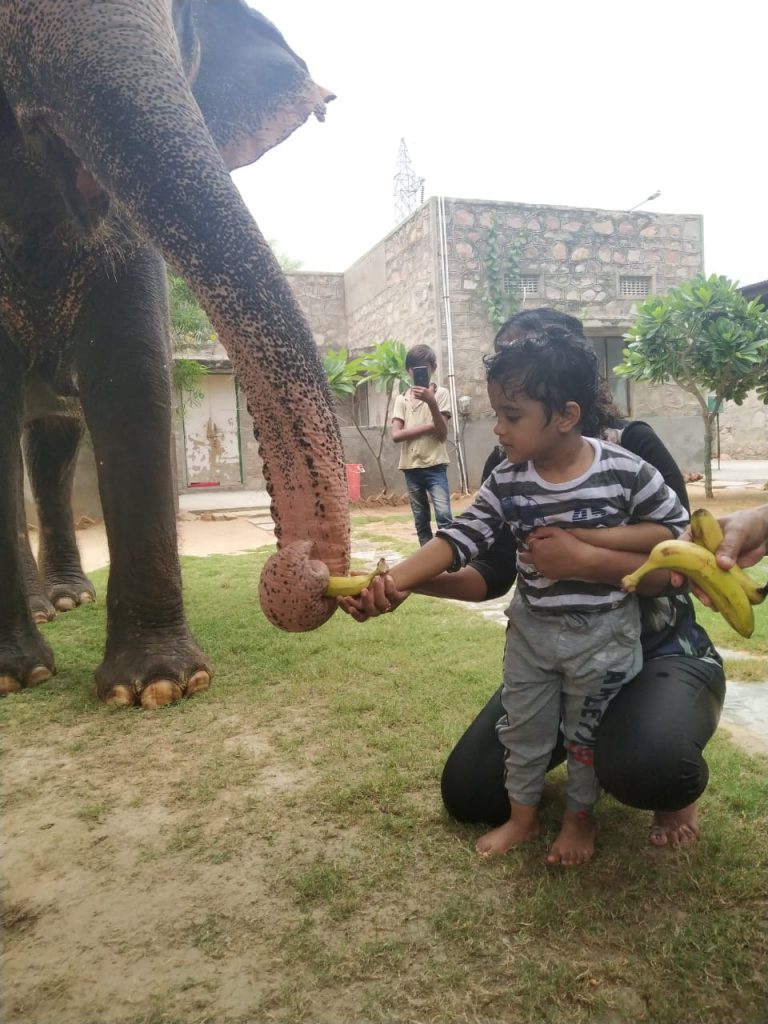 Sixteen to eighteen hours, or nearly 80% of an elephant's day is spent feeding. Elephants consume grasses, small plants, bushes, fruit, twigs, tree bark, and roots. 
Tree bark is a favorite food source for elephants. To supplement the diet, elephants will dig up earth to obtain salt and minerals.
Due to their large size they can get food from the ground all the way up to high areas of trees. They can even use their trunks to reach fruits growing up there that other types of animals simply can't reach. 
They are very intelligent when it comes to getting food as well. They aren't going to walk away and leave that food source for other animals that come along.
We also provide elephant bathing in Jaipur but this service will not applicable in winter. Feel the real fun with elephants in summer.
I was asking a lot of questions about the care of the elephants after hearing so many awful tales of wild elephants trapped for tourist attractions or to become temple elephants, but the team explained to me that the terrible practices were outlawed in the 70's.
They explained that the elephants used to work doing logging but since it's been stopped the elephants have little work and spend their days quite bored.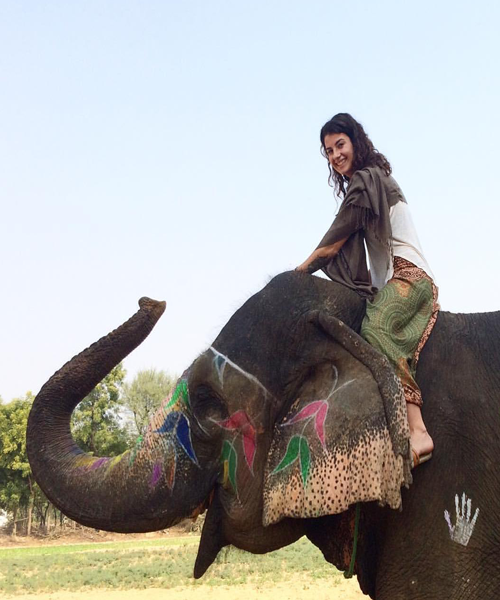 Elephant Bare back Ride or walks with elephant
We provides Best Elephant Ride in Jaipur India, Riding an Elephant feels like riding the whole world. We at Elephant Experience ensure you to provide the same feeling and excitement on elephant ride in amer fort.
Elephant Ride: a ride on an Elephant always comes with an exhilarating feeling, especially if it's the first time. 
What a privilege to touch, smell and hear the sound of The Elephant whilst seated high upon this mighty Creature. This part of your adventure will take an hour.
We also let Our Customers to do painting on Elephants in Jaipur India, which spreads joy on Tourist and Elephants on every time.It has been argued that the elephants creating portraits or images of objects are not actually "painting" in any meaningful sense of the word as there is no creativity involved. he animals would not choose to paint on their own. It is merely the performance of a trick at the urging and prompting of their "mahouts" or trainers.